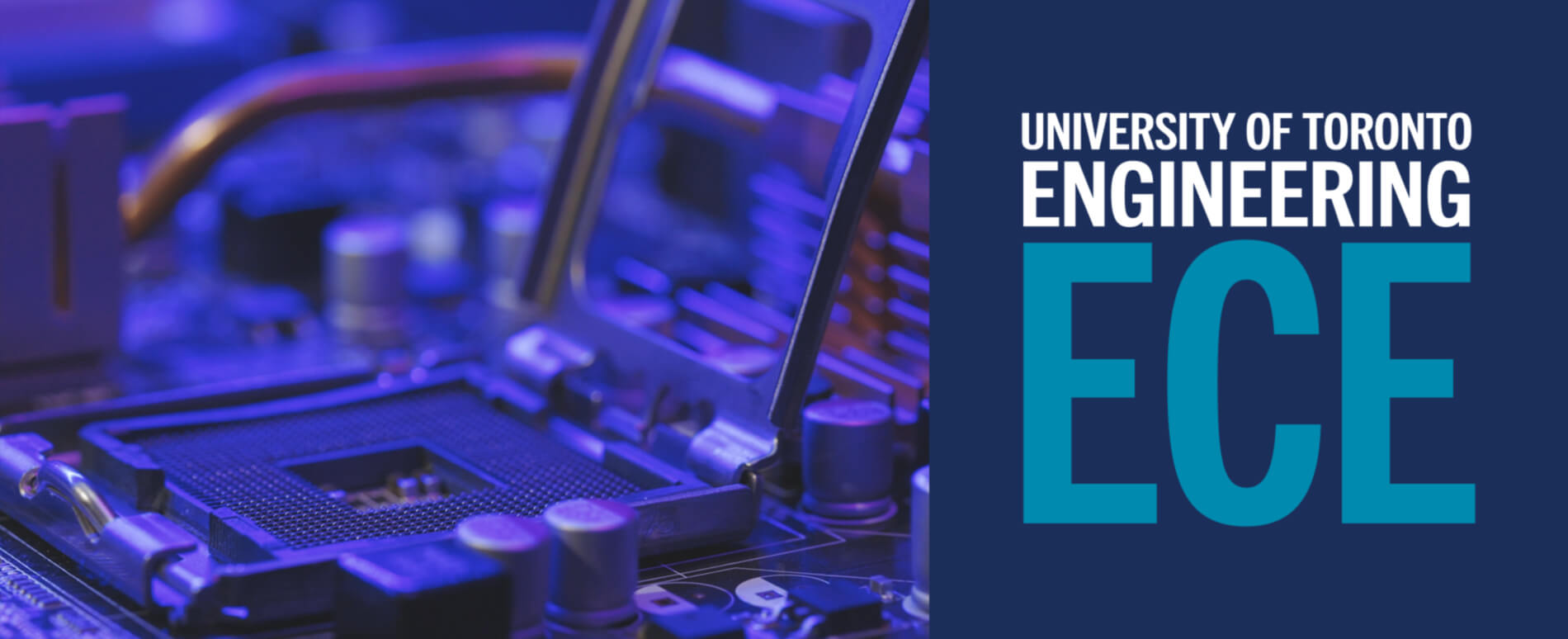 ECE is now accepting applications for programs commencing in September 2024 and January 2025. 
The deadlines for applicants to fully complete both SGS & ECE applications, including two references, are:
MASc & PhD programs
January 4, 2024
MEng program
Domestic students: Fall 2024 & Winter 2025 entry: May 31, 2024
International students: Fall 2024 entry: March 15, 2024, Winter 2025 entry: May 31, 2024
Join us for an insightful exploration of ECE's MEng, MASc, & PhD programs. Our staff will be available to address any questions.
December 1
10:00 to 11:00 a.m.
---
The University of Toronto, the Faculty of Applied Science & Engineering, and the Edward S. Rogers Sr. Department of Electrical & Computer Engineering are committed to increasing diversity within our community. Excellence flourishes in an environment that embraces the broadest range of people.
Indigenous and Black Engineering and Technology (IBET) Momentum Fellowships aim to address the urgent need to provide opportunities that encourage and support the pursuit of graduate studies by equity-deserving groups traditionally underrepresented within STEM research.
Recipients will receive $25,000 a year for four years as they pursue doctorate degrees and specialized engineering research. 
---
Important Notes
These deadlines apply to all applicants who wish to commence their program in September 2024 or January 2025. ECE graduate programs commence in September and January only.
The ECE Application System will email an applicant's referees to request references only after the applicant has submitted their application. As an application is not complete until both references have been submitted, it is highly recommended that applicants (1) submit their applications well in advance of the deadline; and (2) confirm that their references have been submitted by the deadline.
The University of Toronto will be completely closed from December 21, 2023, through January 2, 2024, for the Winter Break. Accordingly, applicants who require assistance before the January 4 deadline should reach out to grad.admissions.ece@utoronto.ca no later than December 15, 2023.