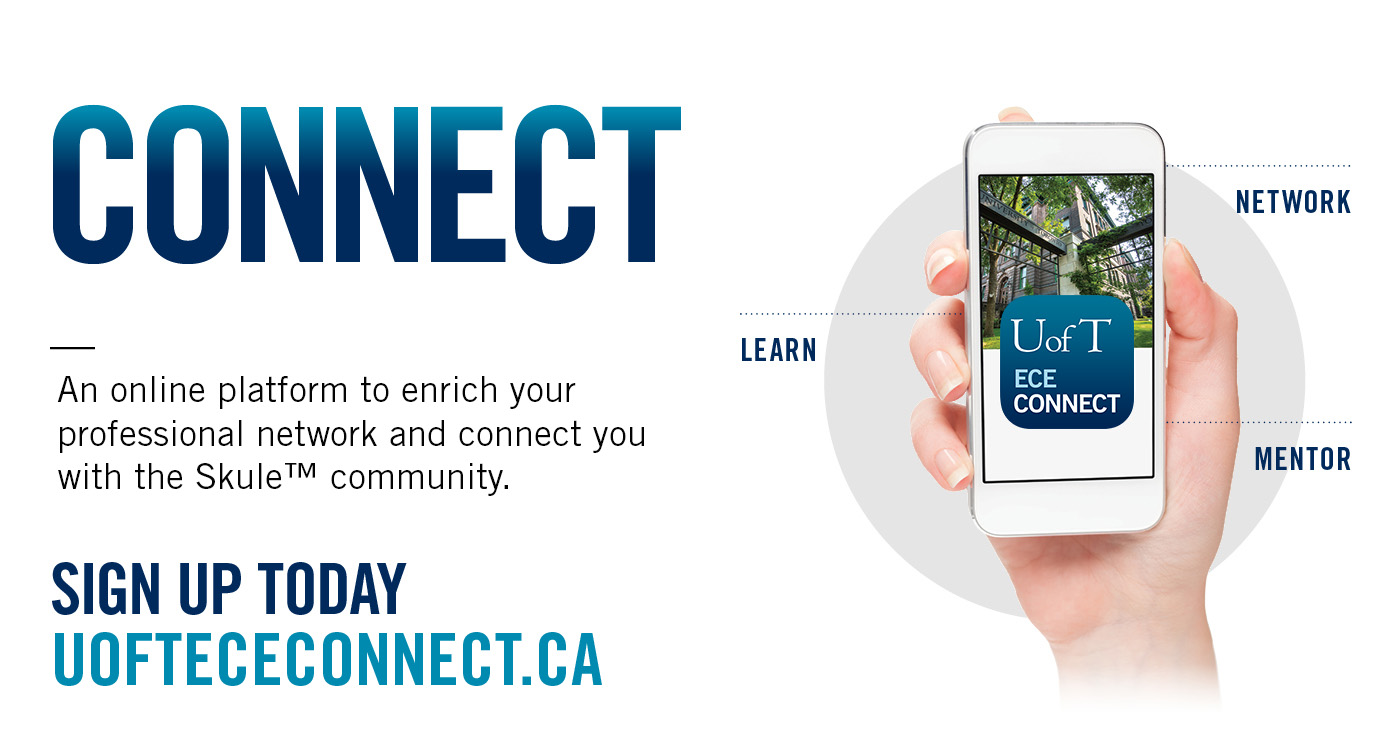 Learn. Mentor. Network.
Whether you are an alumnus, current undergraduate student or graduate student, ECE CONNECT, is a gateway to enriching your professional and personal network. By joining this new online community, you will have the opportunity to:
Access a comprehensive directory of industry contacts
Discuss and share relevant news, events and Skule™ memories
Learn from or mentor fellow graduates
Search the platform for new employees
Post and search job opportunities
Stay up to date on your department
Sign up today by visiting uoftengineeringconnect.ca. It's free, fast and easy.
Mobile apps are available now on Google Play and the App Store: search for Skule™ CONNECT.