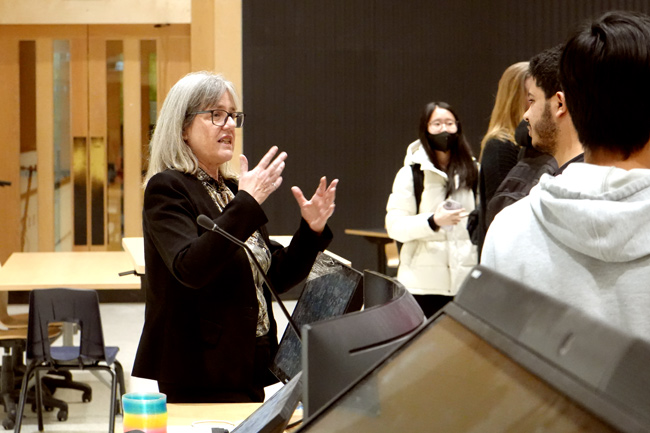 JANUARY 30, 2023 • By Matthew Tierney
In mid-January, Professor Donna Strickland of University of Waterloo spoke to ECE faculty and students about the invention of the high-intensity laser that won her and once-thesis advisor Gérard Mourou the 2018 Nobel in Physics. The event was held as part of the department's Distinguished Lecture Series (DLS).
"This is the physics version of my Nobel presentation," she said by way of introducing From Linear to Nonlinear Optics to High-Intensity Laser Physics.
"The unofficial title is 'What I did as a grad student that got me the Nobel Prize.'"
She set the stage with some background on the laser and nonlinear optics — that is, the special interaction between light and matter at high intensities. She also shared some of the behind-the-scenes challenges that led to her celebrated development of chirped-pulse amplification, a technique for creating ultrashort high-energy laser pulses.
The technique neatly sidestepped a major problem at the time. To increase the intensity of a laser, one had to raise its power output, which meant squeezing the pulses into extremely short durations. But doing so caused damage to the laser rod through which the laser travelled, as well as the optical equipment.
Mourou hit on the idea to flatten the laser's intensity by stretching the pulses in time before amplifying them, then recompressing the pulses to reach peak power.
"It is the simplest Nobel in Physics to explain," she said.
The technique helped the laser exceed its previous energy plateau and gave birth to a tool that today has broad application in a range of industries, such as laser-eye surgery, cancer treatments, security systems, molecular imaging and machining of technology materials, among others.
One thing that Strickland wanted the audience to take away from her talk was how fundamental physics and technological applications formed a virtuous circle, each pushing the other to advance science even further.
"If we didn't understand how light and matter interacted, we couldn't have the laser," she said. "And when the laser came along, the intensity was so high it changed how light and matter interacted."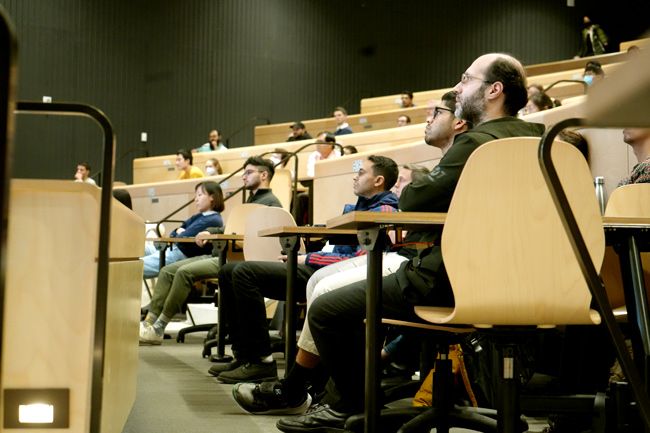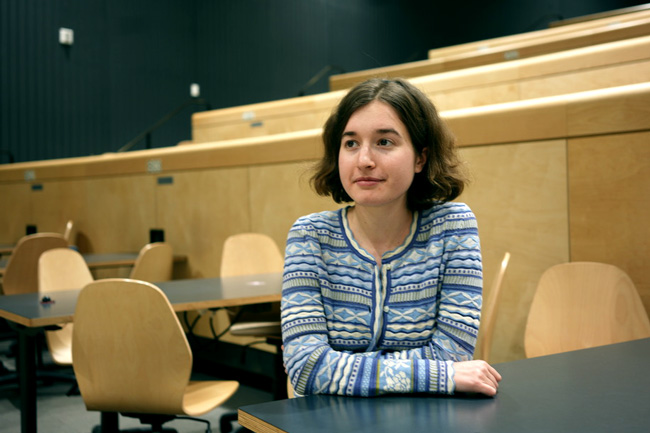 It's this mix of application and theory that struck audience member Kelly Smith, a fourth-year ECE student who has been taking some physics and math courses to complement her electrical engineering core pursuits.
"Being able to experiment and work with your hands and then get extraordinary, measurable results is really rewarding. It was great to hear Professor Strickland talk about this, something she's spent her life doing."
She added, "ECE has many of these talks. It really is a different kind of classroom."
For ECE Chair and Professor Deepa Kundur, the perspective that students gain from such high-profile visits through DLS or otherwise are valuable for many reasons.
"I appreciated that Professor Strickland purposefully mentioned some of her challenges and failures to show that the path to success is not always easy. Her advice to grad students, to 'have a lot of patience,' is one they should take to heart.
"Then there's her singular achievement as a Canadian woman, which I believe inspired everyone in that room, students and faculty both. What's possible when we persevere."
Smith's takeaway from the evening sounded much like something the Nobel laureate herself might say:
"Being able to gain insights about the universe as well as help people is just a fun space to be in."
For more information:
Jessica MacInnis
External Relations Manager
The Edward S. Rogers Sr. Department of Electrical & Computer Engineering
416-978-7997 | jessica.macinnis@utoronto.ca