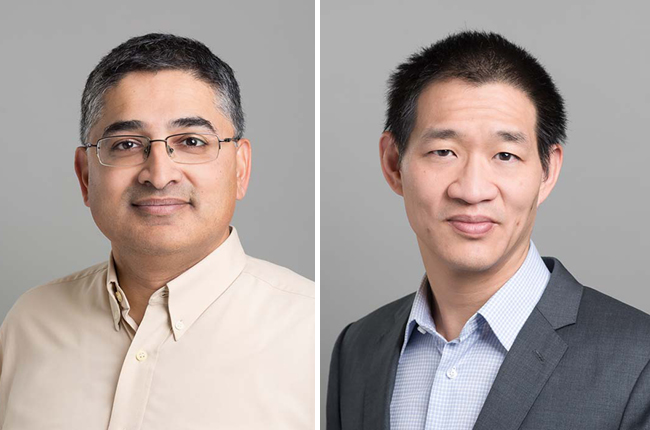 APRIL 27, 2023 • By Carolyn Farrell
Ten U of T Engineering faculty and staff have been honoured for their outstanding contributions to the Faculty with teaching, research and administrative staff awards. These awards recognize exceptional faculty and staff members for their leadership, citizenship, innovation and contributions to the Faculty's teaching, service and research missions.
"Every day, U of T Engineering faculty and staff put an incredible amount of work into keeping us at the forefront of innovation, and making sure that all of our students have a rich and rewarding experience," says Dean Christopher Yip.
"I'm grateful for the opportunity to work with such dedicated and talented colleagues. On behalf of the Faculty,  my warmest congratulations on these richly-deserved awards."
"I'm so proud that two ECE faculty appear in this year's award list," says Professor Deepa Kundur, Chair of ECE. "Professors Lie and Adve are recognized for research and teaching respectively and epitomize the department's commitment to each. To see such hard work and talent justly rewarded is a thrill. Congratulations, David and Ravi!"
The two award recipients from ECE are:
Safwat Zaky Research Leader Award
Recognizing leadership in innovative interdisciplinary and multiple-investigator initiatives that have enhanced the Faculty's research profile.
Professor David Lie is a Tier 1 Canada Research Chair in Secure and Reliable Systems and associate director of the U of T Data Sciences Institute. A prominent researcher in cybersecurity and digital privacy, he leads a unique research group that publishes across disciplines spanning electrical engineering, computer science, law and policy.
Lie founded and led the Information Technology, Transparency and Transformation Lab (IT3), an interdisciplinary initiative between ECE, the Faculty of Law and the Rotman School of Management. IT3 eventually became part of the Schwartz Reisman Institute for Technology and Society, where Lie is currently a member of the research leadership team.
Most recently, Lie has headed the Cybersecurity Resilience Institute (CRI), a U of T Institutional Strategic Initiative, comprising more than 40 faculty members from across the University. Ultimately, the CRI became part of the National Cybersecurity Consortium and Lie remains an active participant.
Sustained Excellence in Teaching Award
Recognizing a faculty member who has demonstrated excellence in teaching over the course of at least 15 years.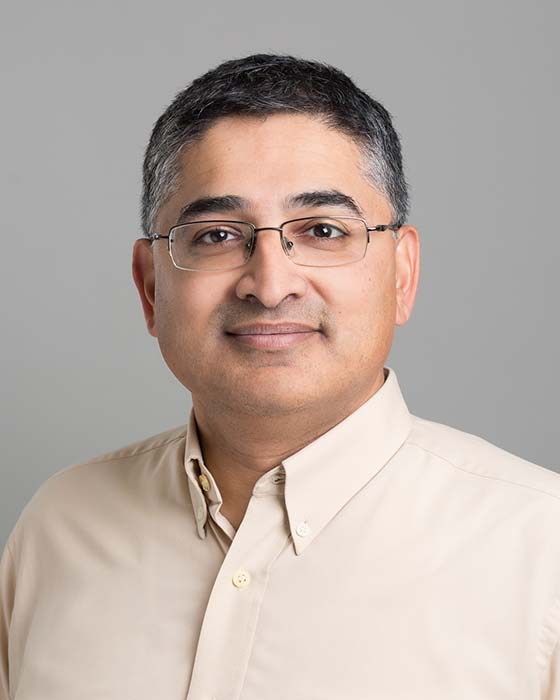 Professor Ravi Adve joined ECE in 2000 and mainly teaches a variety of foundational courses. While continuing to excel in classroom teaching, over the years he has taken on leadership roles through which he has helped ensure a high-quality experience for all ECE students. Adve's impact on the undergraduate curriculum of ECE, first through his work on the Curriculum Matters Committee and now as Associate Chair, Undergraduate Studies, has been tremendous. He also serves on various committees and working groups for the Faculty and for U of T's Centre for Teaching Support and Innovation.
As Associate Chair, Undergraduate for ECE since 2017, Adve played a key role in guiding the department through the pandemic's many challenges; for example, he led online discussion forums for faculty to share best practices during the transition to online learning and reviewed and vetted individual course plans for online teaching. Adve has also stepped up to teach several different classes over the past few years in response to instructor shortages. Despite this challenge, he continues to receive some of the highest teaching evaluation scores in the department. Adve received the Faculty Teaching Award in 2007 and is a four-time recipient of the ECE departmental teaching award.
For more information:
Jessica MacInnis
External Relations Manager
The Edward S. Rogers Sr. Department of Electrical & Computer Engineering
416-978-7997 | jessica.macinnis@utoronto.ca