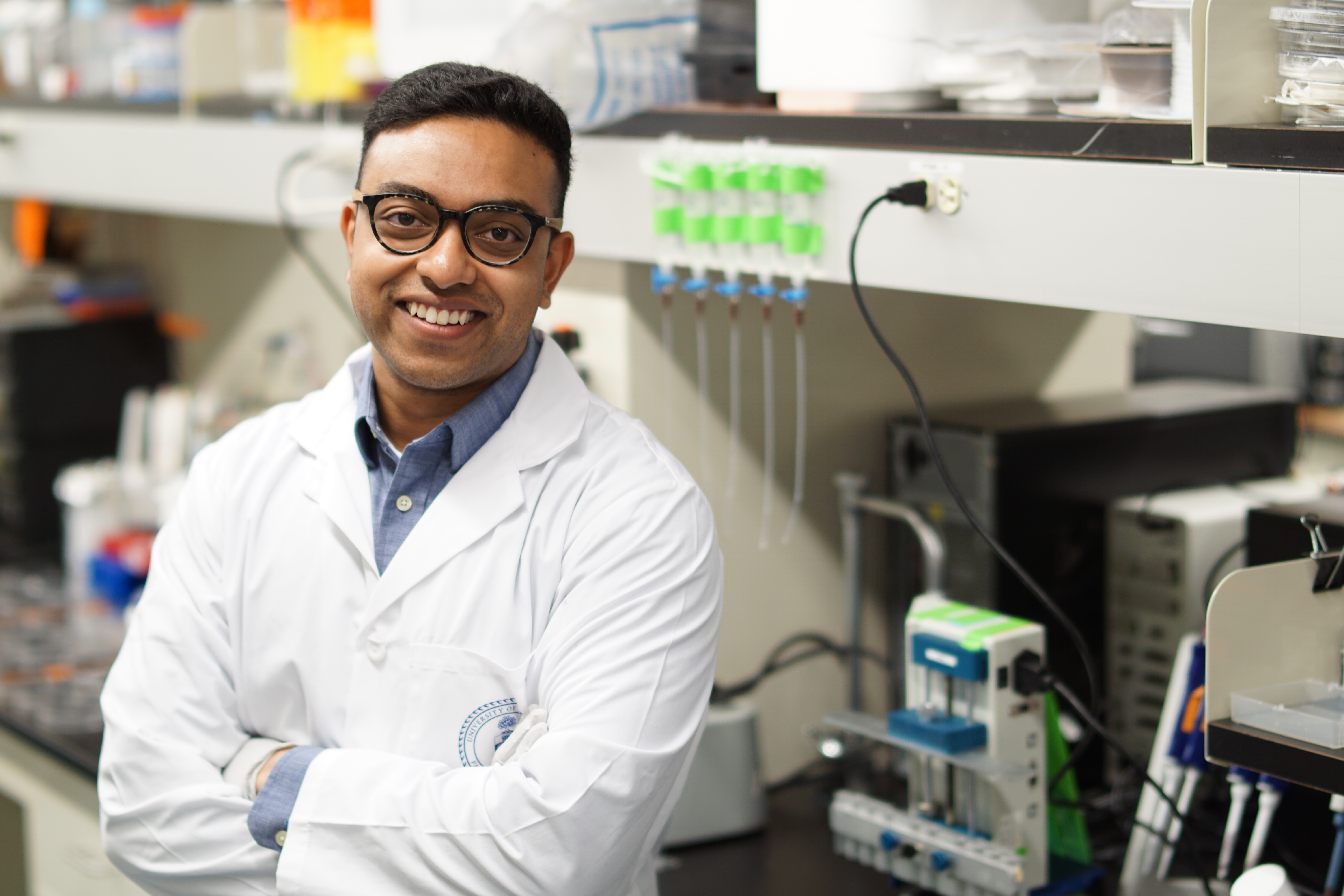 March 19, 2019
Janet Rowe
Graduate student Surath Gomis (ECE PhD Candidate) is among this year's recipients of the University of Toronto Alumni Association (UTAA) Awards of Excellence.
These prestigious awards honour people at the apex of U of T's culture of excellence, whose achievements have made the University a better place for students, faculty and alumni, or improve quality of life for people around the world. It is because of these outstanding individuals that U of T has earned its reputation as a global leader in research, teaching and innovation.
Surath Gomis: UTAA Graduate Scholar
Children attending U of T's 2018 Science Rendezvous STEM outreach event gained a glimpse into the creative mind of ECE PhD candidate Surath Gomis. A co-founder of the event, Gomis hosted a workshop to build a mechanical butterfly that actually flew. This engaging way to teach children about electricity showcases his passion for science outreach — not only to engineer clever devices, but to build opportunities in people's lives.
Gomis, under the supervision of Professor Ted Sargent and co-supervisor Professor Shana Kelley of the Leslie Dan Faculty of Pharmacy, is working in U of T's Medicine by Design to build microfluidic devices to reveal the unique properties of stem cells in the retina of the eye. His work holds tremendous potential to spark medical breakthroughs, and has already earned him the prestigious Vanier Canada Graduate Scholarship.
Learn more about recipients across the University.
This story originally appeared on U of T Engineering News.
More information:
Jessica MacInnis
Senior Communications Officer
The Edward S. Rogers Sr. Department of Electrical & Computer Engineering
416-978-7997; jessica.macinnis@utoronto.ca