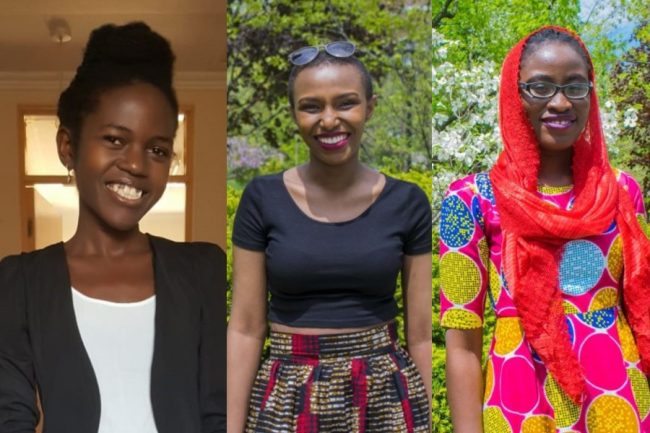 July 3, 2020
Liz Do & Tyler Irving
As the COVID-19 pandemic rearranged the plans of students across U of T Engineering over the past few months, one question was on many minds: what can I do to help?
Now, dozens of students are taking action.
The U of T COVID-19 Student Engagement Awards were created to fund inspiring innovations designed to respond to the COVID-19 crisis to take flight. Across the University, more than 150 multidisciplinary teams have received up to $3,000 each to support development of their projects over the next three months.
A total of 47 U of T Engineering undergraduate and graduate students are leading or contributing to these teams. The Faculty has invested an additional $54,000 total to support the engineering projects, which address a wide range of issues, from hand hygiene to reduce the spread of the virus, to strategies to maintaining good mental health while in isolation.
"I feel very thrilled, grateful and inspired. As a team we are honoured to have U of T's support in our endeavours to make a difference," says Lilian Kabelle (CivMin MEng candidate). Her team's project envisions an "engineering think tank" which will bring together engineers of various disciplines to consider and counteract the impact and challenges of COVID-19 in East Africa.
Kabelle, who grew up in Kenya, believes this coordinated approach could identify and develop viable engineering solutions for issues that are complicating the fight against the virus.
"I have a burning desire to be a causative change agent for positive development in my home region, to whatever degree possible," adds Kabelle, whose team also includes Marie Merci Ishimwe (ECE MEng candidate) and Ngone Lo (Faculty of Information).
Their team is currently building the think tank platform, gathering data to finalize the challenges to be tackled in the think tank, and confirming commitments from volunteer engineers to engage in the project.
The projects with ECE team members include:
A proposal for the development of an App for self-reporting of COVID-19 associated symptoms — Sulaiman Jalloh (ChemE MEng candidate), Abhinav Mohan (MIE MASc candidate), Leticia Nndagang (MEng candidate), Kuda Masalila
Knowledge Without Borders — Songeun You (CompE), Daniel Lu (CompE)
Healing by the Arts — Nahyun Lee, Junhyeok Hong (ECE), Chaemin Kim
Flatten the Negativity — Karishma Shah (ECE), Nimit Vediya
Engineering Think Tank — Lilian Kabelle (CivMin MASc candidate), Marie Merci Ishimwe (ECE MEng candidate), Ngone Lo
Easing the burden: A dashboard to track COVID-19 financial aid across the globe — Adam Lam, Mubtaseem Zaman (CompE)
The COVID Action Hub — Denise Lee, Melanie Seabrook, Emma Seabrook, Shiyi Zhang (CompE)
Mitigating stigmatization, ensuring food security and preventing the transmission of COVID-19 in Bangladesh and Canada — Tahsin Reza Tasnim Reza, Mahiya Nasrin, Nithila Sivakumar, Clara Chick, Thanoshan Ariyanayagam (CompE)
Equipment trade website business model and interface design — Tianyi Yu (CompE), Minjing Xu
Read about all of the U of T Engineering projects on U of T Engineering News.
More information:
Jessica MacInnis
External Relations Manager
The Edward S. Rogers Sr. Department of Electrical & Computer Engineering
416-978-7997; jessica.macinnis@utoronto.ca