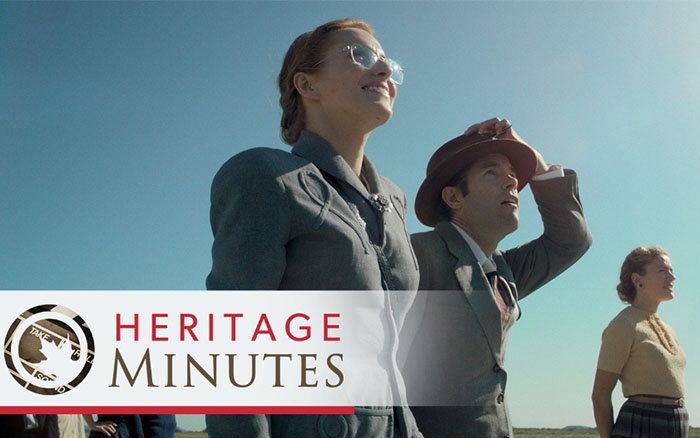 OCTOBER 1, 2020 • By Jessica MacInnis
ECE alumna Elsie MacGill (ElecE 2T7) was the first woman in Canada to receive a bachelor's degree in electrical engineering and the world's first female aeronautical engineer. In celebration of MacGill's enduring legacy and contributions to the engineering profession, she has been immortalized in a Heritage Minute, released today by Historica Canada in conjunction with Women's History Month.
Historica Canada is a not-for-profit organization dedicated to enhancing the awareness of Canadian history. It has produced more than 90 Heritage Minutes: bilingual 60-second short films that depict a significant person, event or story in Canadian history. First released in 1991, these videos have become a part of Canadian culture and are shown on television, in cinemas and online.
"Elsie MacGill has inspired so many of our alumnae who came after her — including me," says Professor Deepa Kundur, Chair of the Edward S. Rogers Sr. Department of Electrical & Computer Engineering (ECE). "We take pride in knowing she is part of our Departmental history and that this Heritage Minute will help inspire more young women to follow in her footsteps at ECE."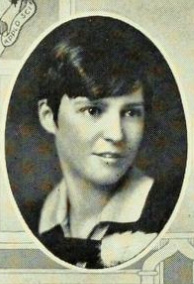 After graduating from  ECE — then known as the Department of Electrical Engineering — MacGill went on to attend the University of Michigan where she became the first woman to receive a master's degree in Aeronautical Engineering.
She then enrolled at MIT to continue her post-graduate work in aeronautics and returned to Canada where she became the chief aeronautical engineer at the Fort William plant of Canadian Car and Foundry Company Limited in Thunder Bay, Ont. There, she worked on overall design of the Maple Leaf II, a two-seat, single-engine biplane.
During World War II, the plant was reconfigured to accommodate large-scale production of military aircraft. MacGill led the engineering team that produced the Hawker Hurricane fighter. By 1940, 4,500 staff were producing three fighters each day — in two years, 1,450 Hurricanes were produced — and MacGill had earned the nickname "Queen of the Hurricanes."
After the war, she founded an aeronautical consulting business and became a leading voice in the women's rights movement. She was named to the Royal Commission on the Status of Women in Canada and co-authored the report published in 1970. MacGill was bestowed the Order of Canada in 1971 for "services as an aeronautical engineering consultant and as a member of the Royal Commission on the Status of Women."
For more information:
Jessica MacInnis
External Relations Manager
The Edward S. Rogers Sr. Department of Electrical & Computer Engineering
416-978-7997 | jessica.macinnis@utoronto.ca