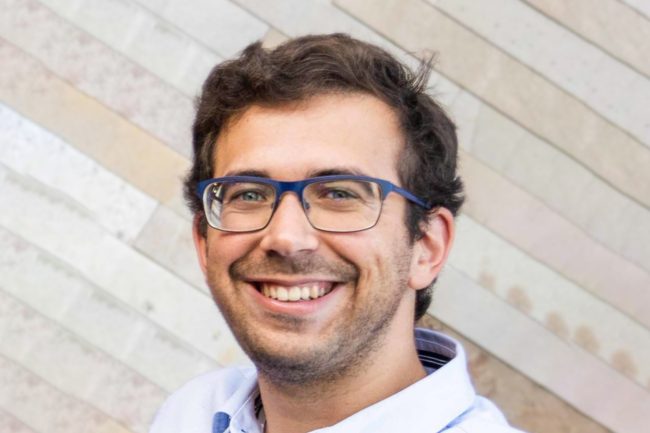 SEPTEMBER 11, 2023 • By Carolyn Farrell
Professor Nicolas Papernot (ECE) has been elected to the 2023 cohort of the Royal Society of Canada's College of New Scholars, Artists and Scientists. Created in 2014, the College is the country's first national system of multidisciplinary recognition for the new generation of Canadian intellectual leadership.  
Cross-appointed to The Edward S. Rogers Sr. Department of Electrical & Computer Engineering and the Department of Computer Science, Papernot holds a Canada CIFAR AI Chair at the Vector Institute for Artificial Intelligence.  
After obtaining his PhD in 2018, he spent a year at Google Brain in California as a research scientist. He was recruited to U of T in 2019 as part of the Government of Canada's Pan-Canadian Artificial Intelligence Strategy.  
The focus of Papernot's research is the security and privacy of deep learning models in machine learning. As a PhD candidate, he was a leader in the field of adversarial examples, which are specially crafted 'attacks' on machine learning models that force it to make an incorrect prediction.  
Papernot developed the first attacks against black-box deep learning models, demonstrating that attacks against such models were a tangible threat. He was also recognized with the prestigious Google PhD Fellowship in 2016. 
Soon after he joined U of T, Papernot's research group released a paper on machine unlearning, which was an important milestone in defining how machine learning models could be made to forget data that was used to train them. He has also established new areas of research on accountability and auditing in machine learning.    
Through this work, Papernot has become an important contributor to discussions around the ethics and societal impact of machine learning. He has been consulted on these issues by the National Security and Intelligence Review Agency of Canada, the Privacy Commissioner of Canada, and the U.S. Department of Defense. Some of the approaches to privacy-preserving machine learning that he contributed to are now being deployed by companies such as Google to protect the privacy of billions of users.   
In 2022, Papernot received an Alfred P. Sloan Research Fellowship, a prestigious international award for early-career researchers of outstanding promise. 
"Professor Papernot's contributions to security and privacy in deep learning models, and importantly, accountability, would be impressive for a well-established researcher; for someone so early in his career, they are truly remarkable," says Christopher Yip, Dean of U of T Engineering.   
"I congratulate him on this richly deserved recognition." 
"Professor Papernot's research continues to excel and influence. As we enter the brave new world of artificial intelligence, his work has a crucial role to play in establishing fundamental trust in these systems," says ECE Chair Professor Deepa Kundur. "The Royal Society has made a fine choice with his election. Bravo, Nicolas."
For more information:
Jessica MacInnis
External Relations Manager
The Edward S. Rogers Sr. Department of Electrical & Computer Engineering
416-978-7997 | jessica.macinnis@utoronto.ca