March 1, 2013
Moez Haque took home first prize in his conference's student competition for the second year running at Photonics West, the world's leading biomedical optics, MEMs, photonics, and industrial laser conference and exhibition.
Haque's paper, entitled 'Femtosecond laser writing of lab-on-a-fiber: integrating interferometers and microfluidics,' won in the session Frontiers in Ultrafast Optics: Biomedical, Scientific, and Industrial Applications XIII. The conference ran from February 3-6 in San Francisco, Calif.
"Seeing the look on my professor's face when I found out I'd won was the most gratifying part for me," says Haque. "It was extremely exciting to win two years in a row, and to know that I'm working in an
area that's receiving a lot of international attention."
Haque is a PhD candidate in Peter Herman's lab, in the Photonics Group of The Edward S. Rogers Sr. Department of Electrical and Computer Engineering. The Herman lab focuses on developing novel laser-processing technology for defining photonic devices, optical circuits, microfluidic and other nanostructures.
Haque's current work aims to bring components of bulky lab-on-a-chip devices to standard optical fiber for development of lab-on-a-fiber devices, or LOAFs. LOAFs could perform myriad functions, such as chemical analysis, synthesis and mixing, while introducing advantages like resistance to chemical erosion, real-time sensing, and less invasive in vivo chemical detection.
"First we wanted to know whether we could successfully fabricate LOAFs, and we showed that we can," says Haque. "Then we wanted to know whether we could do something useful with them, and we're learning that we absolutely can." His work's next steps will be to continue developing LOAFs to replace current state-of-the-art optofluidic sensors.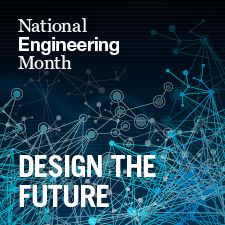 For more information on the Herman lab, visit: http://bit.ly/XrQjZu
For more information on Photonics West, visit: http://bit.ly/WlB9rz
Media contact:
Marit Mitchell
Senior Communications Officer
Department of Electrical and Computer Engineering
416-978-7997
marit.mitchell@utoronto.ca