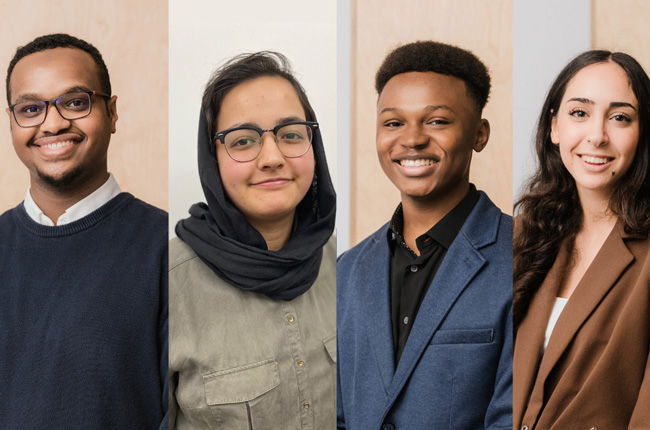 OCTOBER 17, 2022 • By Alyson Bruce
Muhammed Yakubu (Year 3 CompE) is among the winners of the inaugural RBC Scholarships for Diversity and Innovation in Technology. Other recipients include University of Toronto students Mouaid Alim, Sana Hashim and Yara Nassar.
The undergraduates are all in their third year of studies: in the Faculty of Arts & Science, at U of T Mississauga and the Faculty of Applied Science & Engineering.
"It is a great honour to be selected as a recipient of the RBC Scholarship for Diversity and Innovation in Technology," said Yakubu. "This award will inspire me — alongside fellow students and innovators — to keep finding solutions to problems around us, while connecting me to a network of like-minded individuals who will be pivotal in my journey toward my long-term goals."
Professor Deepa Kundur, Chair of ECE, sees the strength that diversity brings to the engineering community.
"A broad range of perspectives helps us give consideration to all ramifications of engineering's impact to society, whether that be local or global," she says. "This award is a welcome recognition of this, and the department is proud to count an ECE student as an inaugural winner. Congrats to Muhammed and all the recipients."
The scholarships, which recognize and support undergraduate students who are from equity-deserving groups and interested in emerging technologies, were announced at the Tech for a Greener Future - RBC Innovation Challenge event.
"As part of our efforts to accelerate a more inclusive future, we are proud to support the RBC Scholarships for Diversity and Innovation in Technology," says Emily Mercier, chief operating officer of RBC technology and operations. "These winners are champions of positive change both in their classrooms and their communities, and we can't wait to see what they accomplish next."
Recipients were selected based on academic and extracurricular achievements that demonstrate innovation and an interest in technology. Each was awarded a scholarship valued at $15,000, renewable for a second year.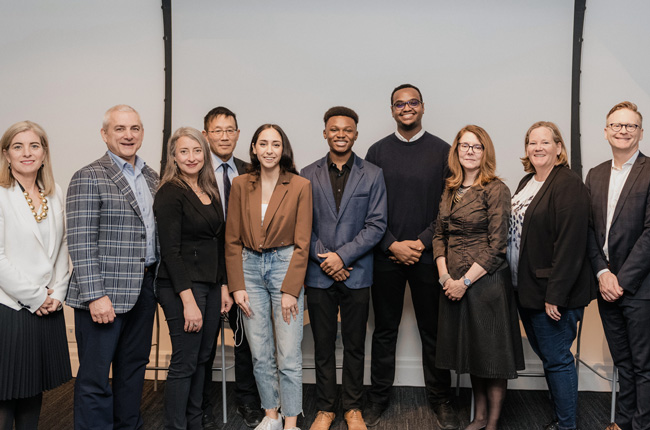 For more information:
Jessica MacInnis
External Relations Manager
The Edward S. Rogers Sr. Department of Electrical & Computer Engineering
416-978-7997 | jessica.macinnis@utoronto.ca