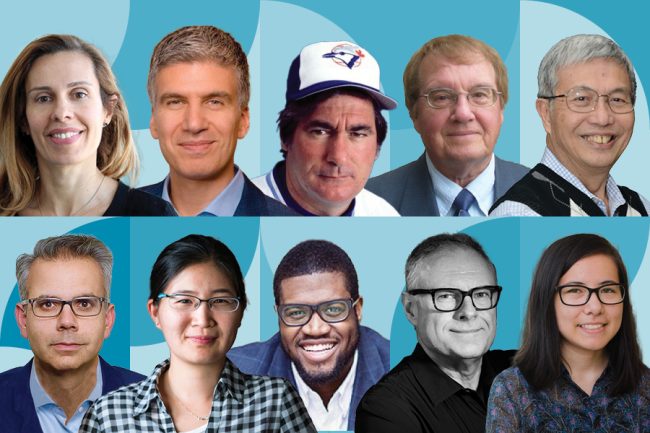 NOVEMBER 8, 2021 • By Engineering Strategic Communications
Ten outstanding members of the U of T Engineering community were recognized on November 4 at the 2021 Engineering Alumni Network (EAN) Awards.
The virtual awards ceremony celebrated alumni and students for their accomplishments and their contributions to the Skule™ community.
"An engineering education from U of T is terrific preparation for any career, and this year's award winners showcase the diverse range of paths that our graduates follow," said Dean Christopher Yip. "Whether they are inventors, founders, executives, athletes, artists, musicians or community volunteers, their ability to think analytically, creatively and globally is changing lives around the world."
ECE Chair Professor Deepa Kundur adds, "Our EAN Award winners were recognized for their contributions to academia, athletics, business, medicine, volunteerism and art — a testament to the myriad ways ECE alumni contribute to our community, profession and economy. Warm congratulations to Ron, Rami, Vivienne, Paul and Dana. We are so proud to call you ECE alumni!"
Engineering Alumni Medal
First awarded in 1939, the Engineering Alumni Medal is the highest honour awarded by the Engineering Alumni Association. High achievement is the common thread that links past recipients of this medal. In their diverse careers, these individuals have demonstrated superior accomplishments and have responded with flair and excellence to the challenges they have faced. They are outstanding role models for Engineering students.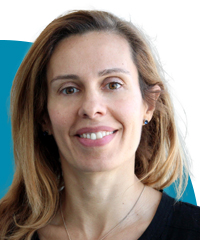 Susan Doniz (IndE 9T3) is the chief information officer (CIO) and senior vice president of Information Technology & Data Analytics at The Boeing Company. She leads all aspects of information technology, information security, data and analytics for the world's largest aerospace company. She also supports the growth of Boeing's business through IT- and analytics-related revenue-generating programs.
She has been a board member of multiple non-profit organizations including The Women's College Hospital Foundation, Salvation Army, and Engineers without Borders. She serves as an advisor to the Center for Digital Transformation at the University of California, Irvine and vice chair of the Digital Transformation Advisory Council of the International Air Transport Association. In 2011, she was named one of Canada's most powerful women by WXN.
Learn more about Susan Doniz (video)
Engineering Alumni Hall of Distinction Awards
The Hall of Distinction is an assembly of extraordinary alumni, selected for membership by their peers for their lifelong accomplishments. These are graduates whose performances have ultimately defined what is most exemplary in our graduates and in our profession. The careers of the members stand as examples and add a sense of reality to the aspirations of successive generations of Engineering students. Located in the Sandford Fleming Building, the Hall of Distinction is a familiar daily presence in the lives of students and is often visited by alumni and their families.
Rami Rahim (ElecE 9T4) is chief executive officer of Juniper Networks and a member of the company's board of directors. A rarity in the industry, he has risen from an early employee — beginning his Juniper career in 1997 as employee number 32 — to CEO. Rahim started as an engineer on the company's first breakthrough product, the M40 core router, and is now in his third year leading the multibillion-dollar company. He has re-energized and refocused Juniper's 9,000+ employees and investments, beaten Wall Street estimates, and been ranked among the top-rated CEOs in the country during his early tenure as CEO.
Rahim earned a Bachelor of Applied Science in Electrical Engineering from the University of Toronto and a Master of Science in Electrical Engineering from Stanford University. He also completed an intensive six-week executive program at Stanford University's Graduate School of Business. Rahim holds 17 U.S. patents in networking technologies and is a member of the Institute of Electrical and Electronic Engineers (IEEE).
Learn more about Rami Rahim (video)
Ron Taylor (ElecE 6T1) combined successful careers in sports and medicine. By the age of 14, he was a hot prospect for major league baseball in the United States. Most young athletes would happily trade a higher education for a chance to pitch in the big leagues. But Ron showed good judgment and determination when he entered electrical engineering at U of T, graduating with honours in 1961.
He had a fourteen-year career in professional baseball, during which he was a winning pitcher on two World Series championship teams. He then returned to University of Toronto, graduating from medical school in 1977. With a successful medical practice specializing in sports medicine combined with his baseball experience, he was soon recruited by the Toronto Blue Jays as team physician — a position he held until his retirement in 2014. In 1985, he was inducted into the Canadian Sports Hall of Fame.
Learn more about Ron Taylor (video)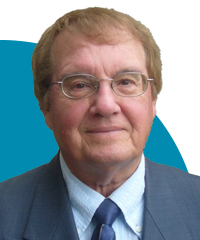 Roderick Tennyson (EngPhys 6T0, UTIAS MASc 6T1, PhD 6T5) became a full professor at the University of Toronto Institute for Aerospace Studies (UTIAS) in 1974 where he also served as Chair of Engineering Science from 1982–1985. He was later appointed Director of the University of Toronto Institute for Aerospace Studies (UTIAS) for two terms, from 1985–1995.
During his tenure as Director he added a new wing to accommodate new research areas, and he implemented a new program that provided incubation laboratory space for start-up companies formed by graduate students. He was appointed founding Director of the University of Toronto's Government Research Infrastructure Program (GRIP) office, which played a critical role in securing over $400 million dollars in grants and contracts awarded to premiere researchers across the whole spectrum of the University over a four-year period.
Tennyson was a founding member of the International Space University (ISU) headquartered in Strasbourg, France, and president of the Canadian Foundation for ISU (CFISU) from its inception in 1987 to 2001. He has also served as a consultant to the Canadian federal government in the early creation of the Ministry of State for Science and Technology, and as member of the first Canadian Defence Science Advisory Board. He has been a board member of the Canadian Institute for Aerospace Research and the federal Centre of Excellence, Intelligent Structures for Innovative Systems, and served as board member and Interim Director of the Ontario provincial Centre of Excellence, the Institute for Space and Terrestrial Science.
Learn more about Roderick Tennyson (video)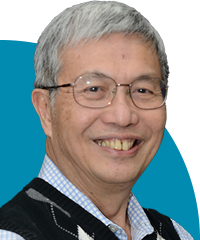 Honghi Tran (ChemE PhD 8T2) is Professor Emeritus in the Department of Chemical Engineering & Applied Chemistry, and director of the Pulp & Paper Centre, University of Toronto. Throughout his career, Honghi established and directed 11 large industrial research consortia, focusing on energy and chemical recovery problems in kraft pulp mills.
He has supervised or co-supervised more than 100 graduate students and postdoctoral fellows, authored or coauthored more than 310 refereed papers, book chapters and books, and had eight patents. The research has greatly benefited the pulp and paper industry in Canada and throughout the world.
Honghi received numerous prestigious awards including the 2015 Research Leader Award from U of T Engineering, the 2013 John S. Bates Gold Medal from Pulp and Paper Association of Canada, the 2017 Gunnar Nicholson Gold Medal from Technical Association of the Pulp and Paper Industry, USA, and the 2020 Leadership Award from American Forest & Paper Association. He was inducted to the Paper Industry International Hall of Fame in 2017.
Learn more about Honghi Tran (video)
2T5 Mid-Career Achievement Award
The Class of 2T5 was the first class in Canada to receive iron rings at The Ritual of the Calling of an Engineer. Since 1975, the Class of 2T5 annually presents the 2T5 Mid-career Achievement Award. This award recognizes a graduate (11 to 25 years from undergraduate graduation) who has earned respect within the profession as well as the broader Canadian community.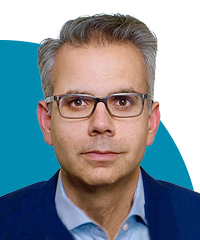 Tahir Mahmood (MechE 9T6, BME MASc 0T0) is CEO and co-founder of Applied Molecular Transport, a clinical stage biopharmaceutical company developing targeted biological therapeutics for treating immunological, metabolic and other diseases. He is also co-founder of Mindera Health, a skin genomics company.
Previously, Tahir was a management consultant at Booz Allen Hamilton and Lake Sherwood Partners, Visiting Investigator at The Scripps Research Institute, and Principal Business Analyst at Amgen. Earlier, he was at Chienna (acquired by OctoPlus) and IsoTis S.A. (acquired by Integra Life Sciences). He is inventor on more than 120 issued and pending patents. Tahir received a BASc in Mechanical Engineering and MSc in Biomedical Engineering from the University of Toronto. He holds a PhD in Chemical & Biomedical Engineering from a collaborative program between the University of Twente (The Netherlands) and Massachusetts Institute of Technology at the Harvard-MIT Division of Health Sciences and Technology and Children's Hospital Boston.
Learn more about Tahir Mahmood (video)
Vivienne Sze (ElecE 0T3 + PEY) is an Associate Professor at the Massachusetts Institute of Technology (MIT) in the Electrical Engineering and Computer Science Department and leads the Research Lab of Electronics' Energy-Efficient Multimedia Systems research group. Her group works on computing systems that enable energy-efficient machine learning, computer vision and video compression/processing for a wide range of applications, including autonomous navigation, digital health and the internet of things.
Sze is widely recognized for her leading work in these areas and has received several awards, including faculty awards from Google, Facebook, and Qualcomm, the Symposium on VLSI Circuits Best Student Paper Award, the IEEE Custom Integrated Circuits Conference Outstanding Invited Paper Award, and the IEEE Micro Top Picks Award. Prior to joining MIT, she was a Member of Technical Staff in the R&D Center at Texas Instruments (TI), where she designed low-power algorithms and architectures for video compression. She also represented TI in the JCT-VC committee of ITU-T and ISO/IEC standards body during the development of High Efficiency Video Coding (HEVC), which received a Primetime Emmy Engineering Award.
Learn more about Vivienne Sze (video)
7T6 Early Career Award
The Class of 7T6 annually presents the 7T6 Early Career Award to engineering graduates who have attained significant achievement early in their career and shows promise of further contributions. The award is presented to an individual who is distinguished early in their profession, community, university and other related fields.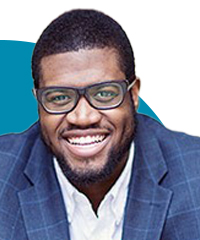 Described as a modern-day polymath, Andrew Nathaniel Forde (MSE 1T1) is a notable, award-winning Canadian engineer, entrepreneur, philanthropist and violinist. Efficacious by nature, Andrew continues to successfully apply technology to empower both people and organizations that drives humanity forward. He is determined to leave an insightful and important impact on the world, yielding long-term positive gain for future generations. Andrew is a long-time friend of the Faculty of Applied Science & Engineering, establishing scholarships, donating time and working with various departments to help push STEM education forward.
Learn more about Andrew Nathaniel Forde (video)
Malcolm F. McGrath Alumni Achievement Award
Named in honour of Malcolm McGrath on his retirement as Assistant Dean – Alumni Liaison, this award recognizes contributions of personal service to the Faculty, the University or to the community. McGrath was the first assistant dean responsible for alumni affairs and development in the Faculty. Among his many accomplishments are the growth of the Annual Fund, the Engineering Open House, the introduction of the Skule™ Stage Band and the establishment of the Graditude Campaign.
Paul Malozewski (ElecE 8T3) has been serving the University of Toronto and the Faculty of Applied Science & Engineering since 2012. During Paul's four years as an alumni member on the Faculty Council, he played an important role in revitalizing alumni representation on Faculty Council, while supporting good governance in respect to a wide range of Faculty matters. He served on the Dean's Working Group to update the Faculty's constitution, bylaws and procedures.
From 2016–2019, Paul served on the University of Toronto's Academic Board.  He contributed to the good governance of the University, in all matters brought before the board. Paul also served on the Academic Policy and Programs Committee. From 2012–2016, Paul served as an alumni member of the College of Electors, including as vice-chair of the College, and as vice-chair of the Nominating Committee Alumni Governors.
Learn more about Paul Malozewski (video)
L.E. (Ted) Jones Award of Distinction
This award was established to acknowledge the contributions of Professor Emeritus L.E. (Ted) Jones and is in recognition of the contributions over his long and distinguished career to students, alumni and the Faculty. It also pays tribute to his continuing support and dedication to the Engineering Society and the Engineering Alumni Network (EAN) of the University of Toronto. The award endorses Jones' great appreciation of the arts and his love of music.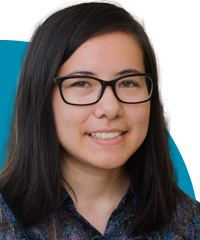 Dana Kokoska (ElecE 2T0 + PEY) is a recent Electrical Engineering graduate with a passion for art. During her time at the University of Toronto, she was active in the Skule community in various roles that were art focused. She started off doing graphic design for the F!rosh Handbook, Hi-Skule and You're Next Career Network. She quickly found a love for photography and started photographing iconic Skule events such as Iron Ring and Godiva Week, as well as student portraits for the photoblog "Humans of Skule."
In her final year of school she was the Master Animator for Skule Nite, and began her own small art business Daydreamy Design. Dana was constantly using her passion for art to motivate others, and actively taught her peers about graphic design and photography. She loved showing her fellow students how enjoyable art and photography is, and helped them see that they can destress from their busy school schedule using art.
For more information:
Jessica MacInnis
External Relations Manager
The Edward S. Rogers Sr. Department of Electrical & Computer Engineering
416-978-7997 | jessica.macinnis@utoronto.ca