November 7, 2018
Catherine Lacavera (CompE 9T7) of The Edward S. Rogers Sr. Department of Electrical & Computer Engineering (ECE) was one of eleven distinguished members of the U of T Engineering alumni community recognized on Nov. 1 at the annual Engineering Alumni Network (EAN) Awards.
The awards ceremony, held at the new Myhal Centre for Engineering Innovation & Entrepreneurship, celebrated alumni for their outstanding contributions to the Skule™ community as well as their remarkable career achievements.
"On behalf of the Faculty, my most heartfelt thanks and warmest congratulations to all of our award recipients," said Dean Cristina Amon. "You embody the spirit of excellence, ambition and innovation that has made our Faculty the top-ranked engineering school in Canada and among the very best in the world."
This year's recipient from ECE is: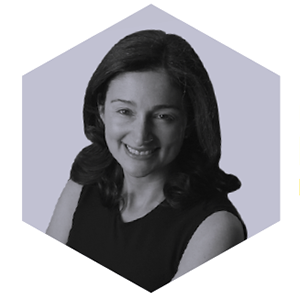 Catherine Lacavera (CompE 9T7)
Lacavera's legal career has involved some of the world's largest technology companies. She joined Google Inc. in 2005 as patent counsel, then litigation counsel before being appointed director of IP and litigation. She oversees a team of 150 attorneys, technical advisors and paralegals, overseeing a global litigation docket that has included more than 1,000 patent and other intellectual property matters. She has also played a key role in supporting education and diversity in the legal community through organizations such as the California Women Lawyer In-House Counsel Network and the Women in Law Empowerment Forum. In 2016, she received an Arbor Award and an honorary doctorate from the University of Toronto in recognition of her volunteer service with the Faculty of Applied Science & Engineering. She has also delivered a number of inspirational keynote addresses on behalf of the Faculty, including at the Women in Science & Engineering (WISE) annual national conference in 2013 and more recently at the 2017 Convocation ceremony where she was bestowed an honorary degree.
See the complete list of winners from U of T Engineering.
With files from Liz Do.
More information:
Jessica MacInnis
Senior Communications Officer
The Edward S. Rogers Sr. Department of Electrical & Computer Engineering
416-978-7997; jessica.macinnis@utoronto.ca