Have you ever thought of starting your own company, but wondered where to begin? Do you have a great idea but don't know how to get funding? We engineers often make great entrepreneurs and many do well in business—more than 25 per cent of all Canadian CEOs are engineers. U of T Engineering strives to foster a "culture of entrepreneurism"—to build the idea that making a company happen is just what people do! The goal of this series is to have real entrepreneurs come in and tell the stories of their companies and share their experiences—we invite recent graduates as well as a variety of veteran entrepreneurs for you to learn from. We believe if you hear these stories you may be inspired to start your own company.
These one-hour talks begin at 5 p.m., and are often held in room 1105 of the Sandford Fleming Building, 10 King's College Road, University of Toronto. The talks are followed by an informal dinner with the speaker. You do not need to RSVP to attend the talk, but RSVPs are required to attend dinner. RSVP for a dinner now, or email Jessica MacInnis for more information.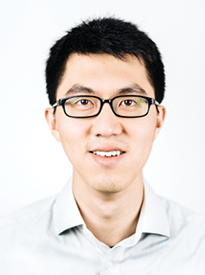 Reynold Xin
'From Research & Open-Source Project to the Hottest Enterprise Software Startup'

The University of Toronto is recommending cancellation of all discretionary events that are not required as part of courses or academic requirements.

The health and wellness of our ECE community remains our top priority, and as such the EES talk on March 26th has been cancelled.

Previous Engineering Entrepreneurship Series